We believe in always doing things the right way, even though that way is slower and more elaborate.
We start from scratch with Northern Irish milk, slowly churning the butter in our creamery and patiently waiting for our cheese to naturally mature in our dairy because doing it our way makes for the very best in local dairy.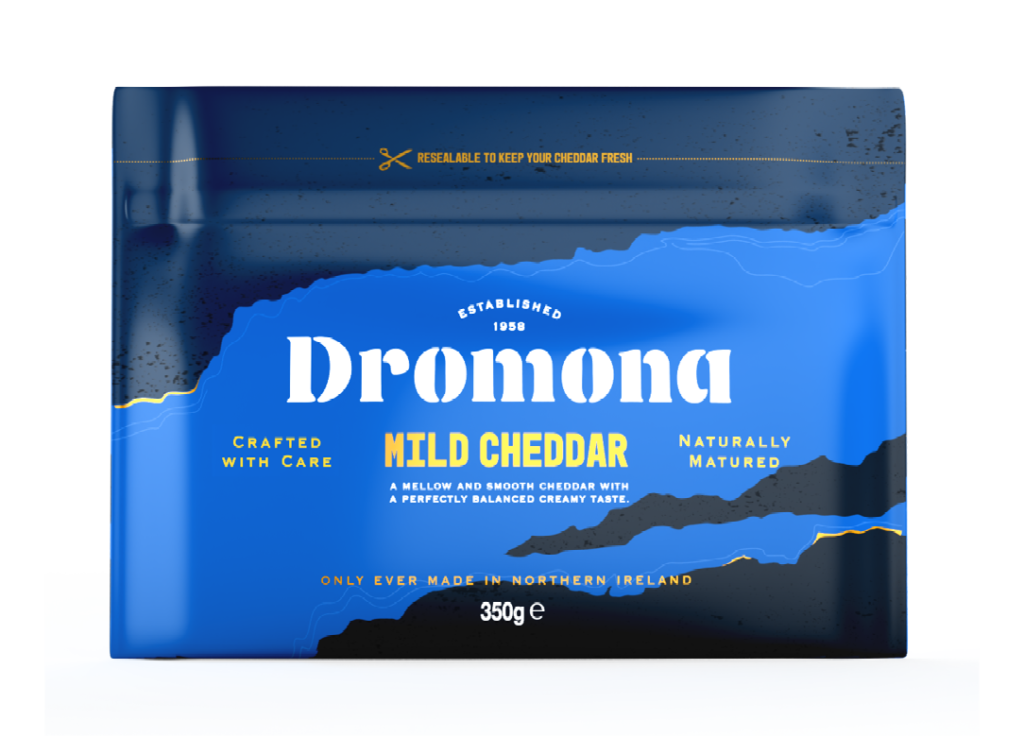 The freshest of Northern Irish milk from grass fed cows arrives daily at our dairy just outside Cookstown in County Tyrone where we craft it into delicious,
award-winning cheese.
Dromona cheese is always naturally matured over time with nothing added to speed up that process and it is only then, when our cheese graders are happy with the flavour, that the cheese hits the shelves.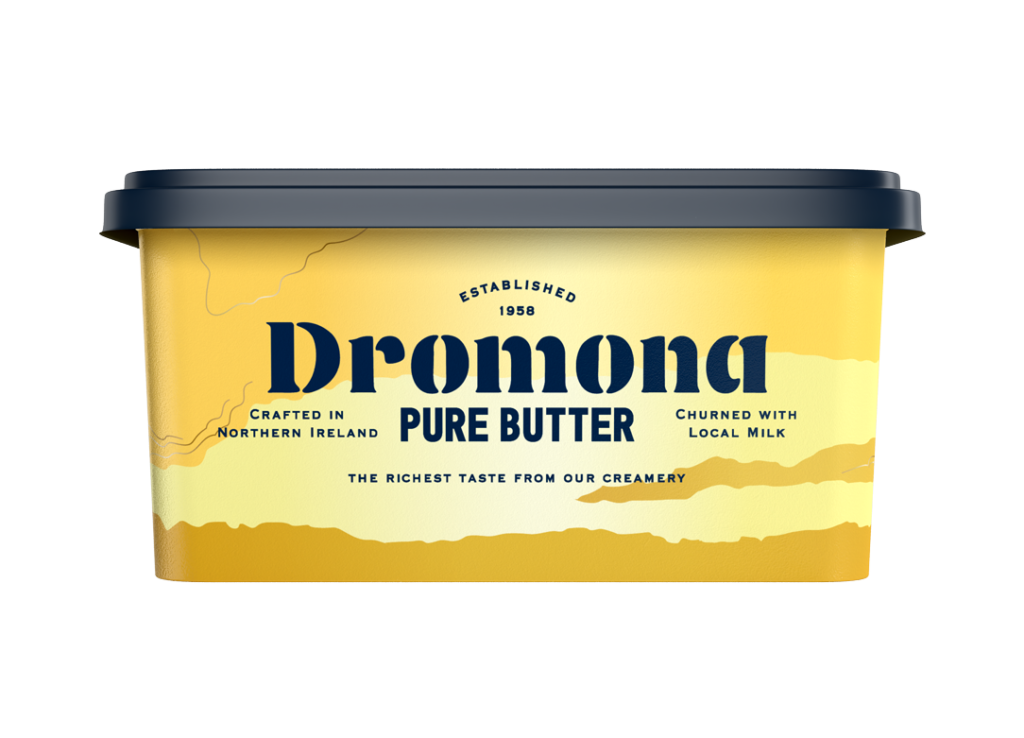 The Dromona butter creamery is nestled on the banks of the river Maine in Cullybackey, County Antrim where we have been churning butter for over 60 years.
Not much has changed in that time, the fresh milk from grass fed cows arrives every day and the rhythm of slowly churning begins to produce our rich tasting butters, packed with local goodness.
Peckish? Craving? Ravenous?
There's a recipe here for you
We love it when you make ours yours, keep sharing your creations to be in with a chance to be featured.